It's here! Android's operating system version 12 code, named Snow Cone 🍦 Here is our breakdown of all the noteworthy features.
Personalisations
Android 12 is all about the ability to personalise many of the functionalities of your phone.
Aesthetics, aesthetics, aesthetics…
With the new colour optimisation, your wallpaper will automatically match with the rest of your interface from widgets to settings! The customisation possibilities are endless!
Hello, window magnifier! What is window magnifier, you ask?
With this feature, you can now zoom in on a certain part of the screen while keeping the rest of the screen the same. How convenient!
Blue light fatigue should be no more, with the Android 12 upgrade, you can enable extra dim lighting, change the text to bold, and change the colours on your phone to greyscale, all for a safer late-night viewing experience!
Privacy Settings
Privacy and Security settings for your phone have become increasingly important. That's why Google has enhanced their privacy settings to make your phone even safer to use.
Paranoid about the fact that someone might be listening to you through your phone?
Google's got you covered!
In the phone's status bar, you can see when an app is using your microphone or camera and you'll be able to switch it off as you wish.
Did you know that South Africa is the most dangerous country in the world for women? This is according to a few recent studies like the one linked HERE.
Have peace of mind with Google! The upgrade allows you to choose between sharing your precise location or your approximate location with apps.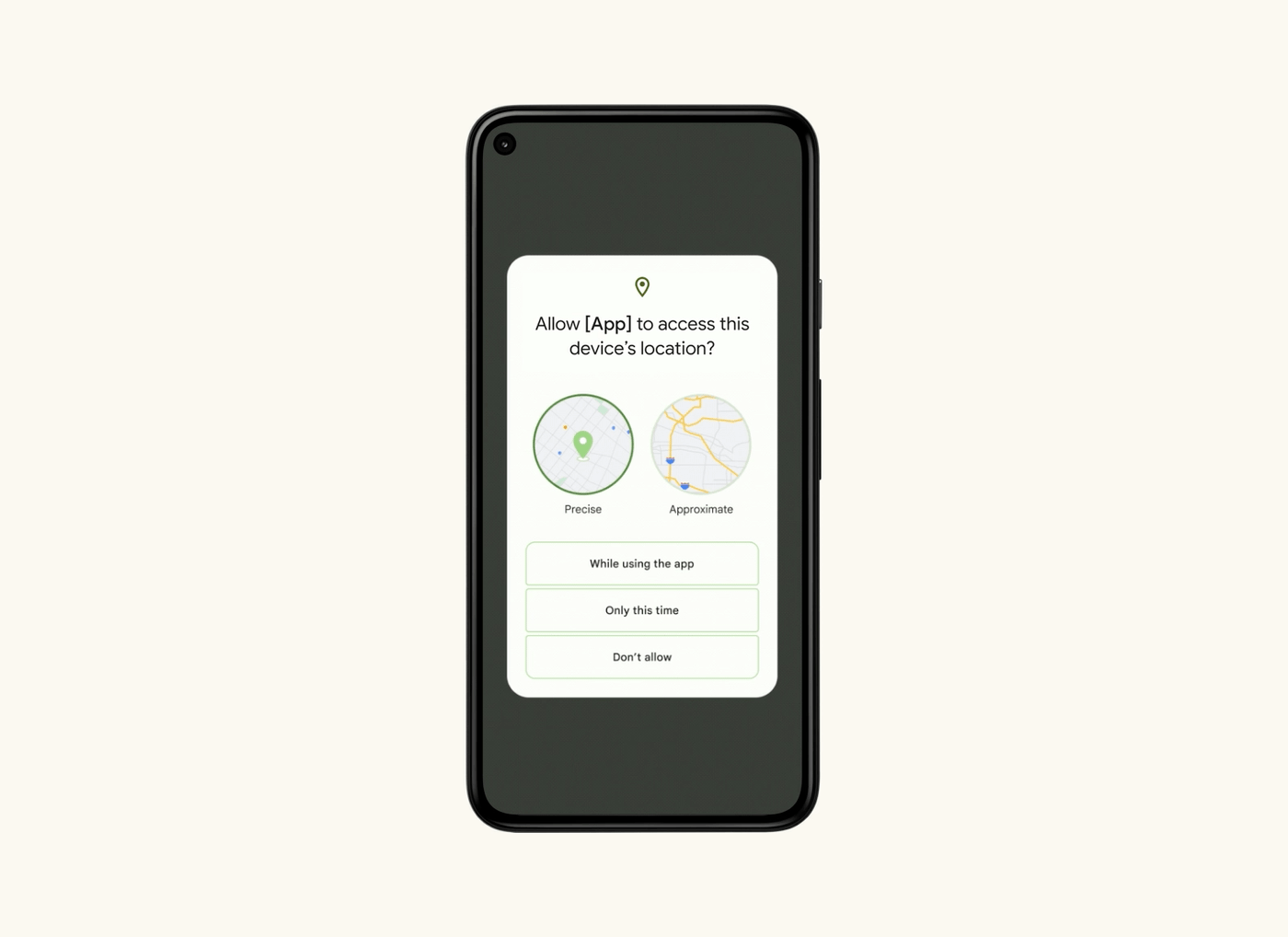 Speaking of location sharing, the new Bluetooth permissions allow companion apps to connect to devices such as watches and headphones without the need to access your location information.
You'll be able to protect your online presence even further with the brand-new privacy dashboard. Here, you will have a clear and comprehensive view of when apps have accessed your location, camera, or mic in the past 24 hours.

Accessibility
Google has made our lives much easier with the new Android 12 upgrade!
Tired of taking multiple screenshots of a web page?
Android 12 has introduced scrolling screenshots! This essentially means that you only need to take one screenshot to capture all the content on the current page.
The result is one image and you can scroll up and down the image to view the full screenshot.
Sharing your Wi-Fi password has become super convenient as well! Instead of writing your complicated password down for someone, with Nearby Share, you can share your Wi-Fi without having to give out your password.
Currently, the Android 12 upgrade is only available for supported Google Pixel devices. Devices such as Samsung and Xiaomi are said to get the Android 12 later this year. However, if you would really like to upgrade, you can get the new software in beta for select devices including Nokia and Asus.
To read more about the new Android 12 features, head here.